Elixir Jobs
Every week I'm in touch with established and aspiring Elixir developers. Many of them are considering the next step of their career. Most are names you've never heard, some with a public presence. I'm also regularly in touch with companies that do Elixir and want to find more developers. Companies I'd previously never heard of as well as well-known ones. I recognized the gap that prevents these two from connecting and I saw an opportunity to help developers find Elixir jobs and help companies find Elixir devs.
If your company should do this, you'll find some more information here.
If you are a developer that want to be notified about new companies or roles that go up here you can sign up to my list that is specifically for this towards the end of the page.
On to the opportunities!
---
West Arete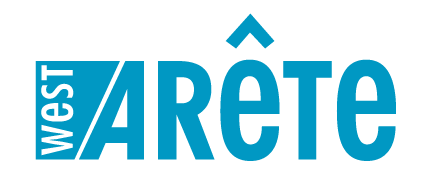 Mission critical custom software for higher education
" I want people to think back on West Arete as the best working years of their lives. "
Scott Woods, CEO
Value-driven company with a focus on doing things right
Organic and well-paced, no focus on growth for growth's sake
Team and people first
Exceptional benefits for a US company
Full remote, US only, flexibility, 10.5 weeks off per year in total, all medical costs covered on top of insurance
I had never heard of West Arete before they reached out. That's part of the magic here. A company I've never heard of that I get to talk to, examine and introduce to you all.
Right away they made a very good impression. Email was quick, actionable, organized and communicative. And unusually for a US company we actually had to hold off on finalizing things because Scott was off on his mandatory sabbatical. That's a three-week consecutive paid time off that everyone in the company is required to take. That had me curious. Once we got on a call I got a very good impression off of the folks I spoke to which was Scott the CEO, Natalie the Director of Outreach and Chet the Director of Operations.
So West Arete is a software consultancy that works in the higher-education space in the US, so typically universities, research and such. They started in Ruby and are pushing more and more into Elixir. There are a number of interesting things about this organization. It is fairly small, consists almost exclusively of tech people but it also doesn't focus that heavily on the tech. What struck me is that they are really building a company that should be stable, resilient, with minimal stress and long-term thinking. The sabbaticals are one thing but it resonates in the benefits that go beyond the necessary, that the companyhas existed for I believe 15 years and is currently a seven people headcount. They've been larger, they've been smaller.
I also insist on talking to developers active at the company. I spoke to two at WA, one had been there for 8 years and the other for 10. This is not unheard of but it is unusual. And neither seemed keen to move on. What they emphasized is a focus on building stable and working solutions, not the sparkliest, not the quickest turnaround but rather well-tested and working software that addresses customer problems. They emphasized that no developer at the company is just a developer. They all have interests outside of tech and the way the company works leaves space for that life. This echoes the founding of the company and the initial reason for the sabbaticals as Scott, the CEO, is an avid rock climber and wanted to be able to take time off to climb.
There is a lot more to be said but that is a description of the organizaton in brief. You can apply for the roles via Underjord here. They are currently looking for:
Elixir developer
An experienced developer with a focus on Elixir and Phoenix. Whether you have previous Ruby on Rails experience, come from a life of FP and Erlang or have been on the Elixir train for some time, you'd make a good addition to West Arete as they focus more and more on building with Elixir and Phoenix.
You'll be well suited for this role if you consider automated testing of your code a requirement and can produce solid software consistently with the tools you know.
Rails developer + Elixir enthusiasm
If you are experienced with Rails and curious about Elixir, there is plenty of Rails work with West Arete and an exciting future of Elixir work.
DevOps person
A developer with know-how about deploying and supporting Phoenix applications. West Arete are looking at expanding their in-house knowledge in the DevOps space and a developer that can do Elixir and knows their way around Docker, or Kubernetes, or generally the modern ops landscape would bring great skills to the table.
This is not the wildest scale you'll ever see, it is much more a focus on delivering stable operating environments and building good software.
Bzzt

Kicking fossil fuel out of cities
" The things we could do makes the engineer in me very excited. "
Sven Wolf, CEO
Small and scrappy startup with good friendly people
Trying to do in-city transportation right
Real-time systems, transportation, geography, electric vehicles, fun challenges
Your contribution is noticed, small team, real responsibility
Does not require Elixir experience (but some experience overall)
Sweden only, Remote in Sweden possible, Gothenburg-based with operations in Gbg, Sthlm, Malmö
Additional compensation in shares, options or whatever they're called, shared upside
Bzzt was the first company I wrote Elixir professionally for. They are a startup that got in with Elixir early and that has worked well for them.
They've had a few different runs at transportation within cities starting with personal transportation, essentially taxi. The pandemic wasn't the best for them on that account but it did lead to an upswing in doing deliveries and that turned out to be a critical pivot. In our most recent discussions we've had the pleasure of talking about Bin Packing and the Travelling Salesman. If you run into NP problems you know you're trying to do something useful.
The goal of the business is to be able to replace many kinds of transportation within cities with more efficient, more environmentally friendly and in many ways more pleasant alternatives. Typically electric vehicles. They've been using the three-wheel pod vehicles you can see on their website a lot. They are also trying some cool bikes from Cake. Companies get to order deliveries instantly or by booking before-hand and Bzzt provides the driver and the vehicle and makes sure things get where they were going. The goal is a kind of friendly disruption of transportation in cities. Note: They are not dumping scooters on cities. That's another thing entirely.
We were working together when they hit the pandemic. That they made it through and that we are still on great terms is a testament to Sven Wolf being a very reasonable and transparent CEO. It was a tough time for the company. It required some hard calls and serious struggle but now things are looking much better. And that's part of why they are growing their team. They have pivoted the business and there is plenty of demand for deliveries. Systems need to be updated, built out, improved and optimized. There is no shortage of work to be done and whoever joins this team will get comfortable with every end of the stack although most if leans towards the backend.
Transparency notice: I own some shares in this company that were part of my compensation working for them earlier. Let that weigh into your estimate of my opinion as you like.
I'd recommend this company to anyone who wants a fun and friendly crew around them. It's a small company where each person's impact is felt. There is no cruising or coasting here but you should also never be particularly bored. I've had my run in this type of atmosphere and it can be an immense learning experience, builds skills very quickly and the potential payoff is big. I've personally recommended two friends of mine to work at Bzzt so I couldn't really give a much stronger endorsement.
They are looking for a developer who either has previous experience in other ecosystems and an interest in Elixir or Elixir experience. It is primarily backend with the occasional touch of web development. Server skills would be really beneficial. As is common with startups, most skills are useful and if you want to get into working with Elixir this is a chance to do so. There are mobile apps to build, data to science and they've barely had a chance to scratch the surface of the AI possibilities, the electric vehicle hardware side and much more fun stuff.
If you want to talk to me about it you can apply for the roles via Underjord here.
---
Elixir Jobs List
To get updates about new opportunities from on here you can sign up to the specific mailing list below which will be exclusively about these companies and the roles they offer.
Sponsors and their offerings
---
"Your writing style and humor keeps me coming back."
"This is one of three newsletters I subscribe to voluntarily, one of two newsletters I don't filter from my inbox, and one of one that I read beginning to end every time I get it."
"I found it very well written, not click-baity"
---